Parents and Coaches Perceptions of English Professional Soccer Club's Talent Identification Camps
Keywords:
talent identification, parents, coaches, perceptions, youth player migration, soccer
Abstract
The purpose of this study was to investigate the perceptions of youth soccer parents and academy coaches involved in talent identification camps associated with professional Premier League soccer clubs in England. This manuscript is part of a wider project that previously investigated the perceptions of elite youth players who participated in soccer talent identification camps (Author, in press). Participants were six American soccer parents and four English Premier League academy soccer coaches. Qualitative data were collected through individual semi-structured interviews and online Qualtrics surveys. Analytic induction techniques were used to analyze the data, and NVivo 11 Pro software was employed to manage and code the data. The data suggested that four major themes were apparent. Those themes were: (a) youth player migration challenges, (b) significant financial commitment, but it's worth it, (c) logistical issues, and (d) academy player benchmark. It appears that there are both advantages and disadvantages of participation in talent identification camps from a parent and coach perspective.
References
Baxter-Jones, A. D. G., & Maffulli, N. (2003). Parental influence on sport participation in elite young athletes. The Journal of Sports Medicine and Physical Fitness, 43,(2), 250-255.
Borden, S. (Aug 21 2015). Strict Enforcement of FIFA Rules Sidelines Young Players Abroad. The New York Times. https://www.nytimes.com/2015/09/01/sports/soccer/strict-enforcement-of-fifa-rules-sidelines-young-players-abroad.html
Fédération Internationale de Football Association (n.d.). Regulations on the status and transfer of players. https://resources.fifa.com/image/upload/regulations-on-the-status-and-transfer-of-players-2018-2925437.pdf?cloudid=c83ynehmkp62h5vgwg9g
Gavira, J. F., Llerena, A. M., Nicaise, D. M., & Garcia, F. P. (2018). Risk perception evaluation in parents and/or guardians of a group of beginner traceurs before and after parkour practice. Journal of Physical Education and Sport, 18(2), 695-702. DOI:10.7752/jpes.2018.02101
Goetz, J. P., & LeCompte, M. D. (1984). Ethnography and qualitative design in educational research. New York, NY: Academic Press.
Harwood, C., & Knight, C. (2009). Stress in youth sport: A developmental investigation of tennis parents. Psychology of Sport and Exercise, 10(4), 447-456. DOI:10.1016/j.psychsport.2009.01.005
Hemphill, M. A., & Richards, K. A. R. (2016). Without the academic part, it wouldn't be squash: Youth development in an urban squash program. Journal of Teaching in Physical Education, 35(3), 263-276. https://doi.org/10.1123/jtpe.2015-0109
Maguire, J., & Pearton, R. (2000b). Global sport and the migration patterns of France '98 World Cup finals players: Some preliminary observations. Soccer and Society, 1(1),175–189.
Maguire, J., & Stead, D. (1998). Border crossings: Soccer labour force migration and the European Union. International Review for the Sociology of Sport, 33(1), 59–73.
Mills, A., Butt, J., Maynard, I., & Harwood, C. (2012). Identifying factors perceived to influence the development of elite youth football academy players. Journal of Sports Sciences, 30(15), 1593-1604.
Na, J. (2015). Parents' perceptions of their children's experiences in physical education and youth sport. The Physical Educator, 72(1), 139-167.
Omli, J., & LaVoi, N. M. (2012). Emotional experiences of youth sport parents I: Anger. Journal of Applied Sport Psychology, 24(1), 10-25. DOI:10.1080/10413200.2011.578102
Pankhurst, A., Collins, D., Macnamara, A. (2013). Talent development: Linking the stakeholders to the process. Journal of Sports Sciences, 31(4), 370-380.
Richards, K. A. R., & Hemphill, M. A. (2018). A practical guide to collaborative qualitative data analysis. Journal of Teaching in Physical Education, 37(2), 225-231. https://doi.org/10.1123/jtpe.2017-0084
Richardson, D., Littlewood, M., Nesti, M., & Benstead, L. (2012). An examination of the migratory transition of elite young European soccer players to the English Premier League. Journal of Sports Sciences, 30,(15), 1605-1618.
Towlson, C., Cope, E., Perry, J. L., Court, D., & Levett, N. (2019). Practitioners' multi-disciplinary perspectives of soccer talent according to phase of development and playing position. International Journal of Sports Science and Coaching, 14(4), 528-540. DOI: 10.1177/1747954119845061
Wilson, P. (2018) Fifa's youth transfers investigation: Six key questions. The Guardian. https://www.theguardian.com/football/2018/nov/15/premier-league-clubs-in-violation-fifa-rules-signing-players-under-18
Wiseman, A. C., Bracken, N., Horton, S., & Weir, P. L. (2014). The difficulty of talent identification: Inconsistency among coaches through skill-based assessment of youth hockey players. International Journal of Sports Science and Coaching, 9(3), 447-456.
Wolfenden, L. E., & Holt, N. L. (2005). Talent development in elite junior tennis: Perceptions of players, parents, and coaches. Journal of Applied Sport Psychology, 17(2), 108-126.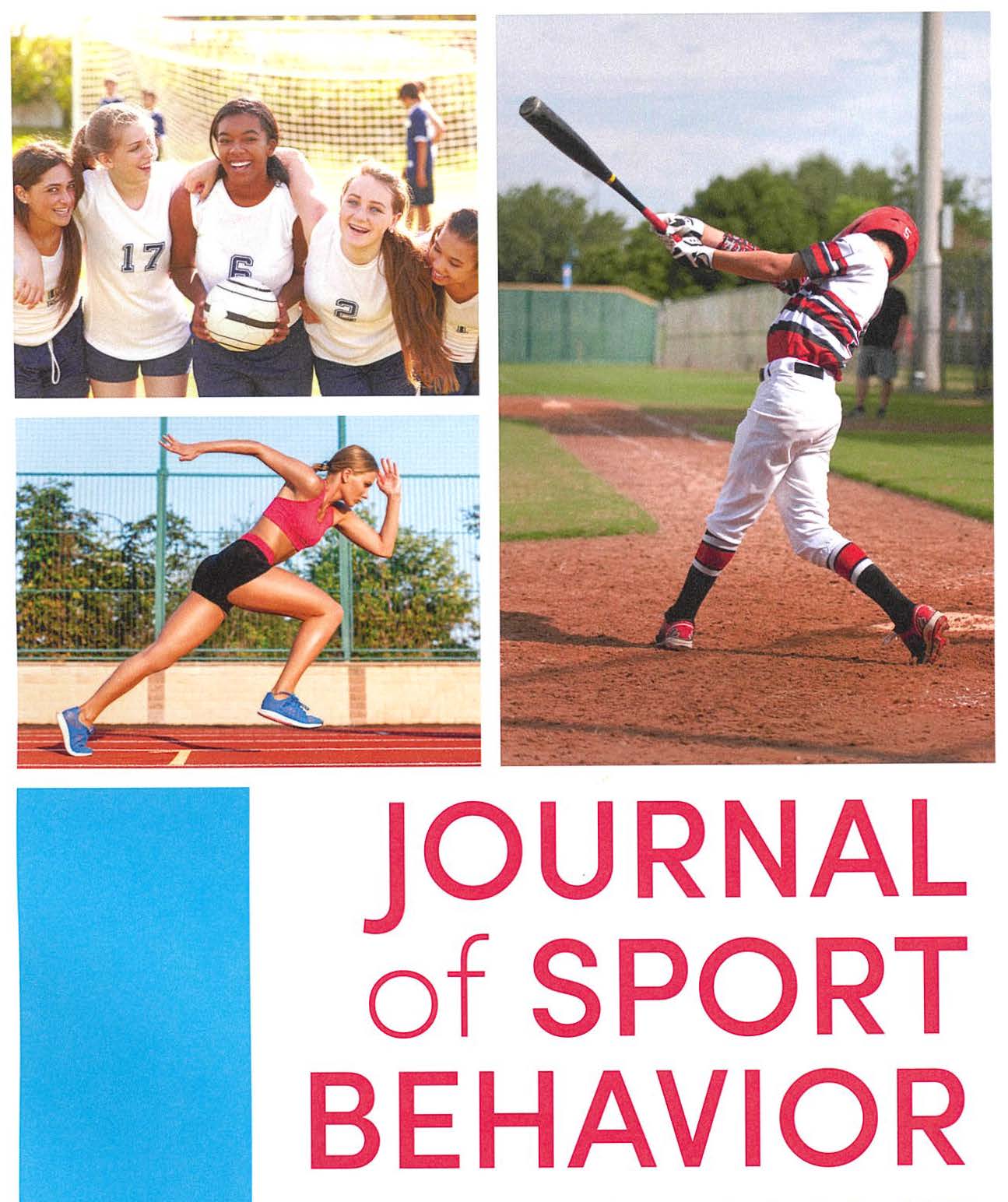 Additional Files